Crypto Nottola
All the next events about Blockchain.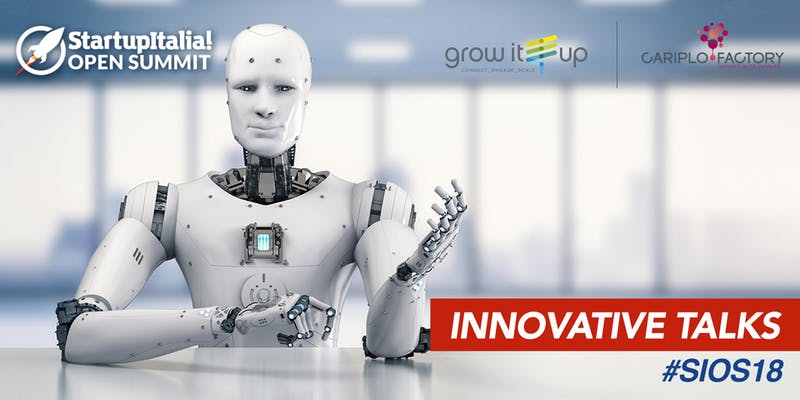 Innovative talks
Milan, December 17, 2018
The players of the Italian innovation will be in live streaming. Best practices, successful case histories, open innovation models: a meeting place for innovative people and companies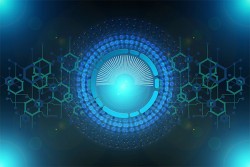 European IPR Helpdesk Annual Event 2018
Brussels, December 12, 2018
European IPR Helpdesk Annual Event 2018: Digital Transformation – Intellectual Property (IP) and Blockchain Technologies aims to raise awareness and foster exchange on the role of Blockchain technology in the future of IP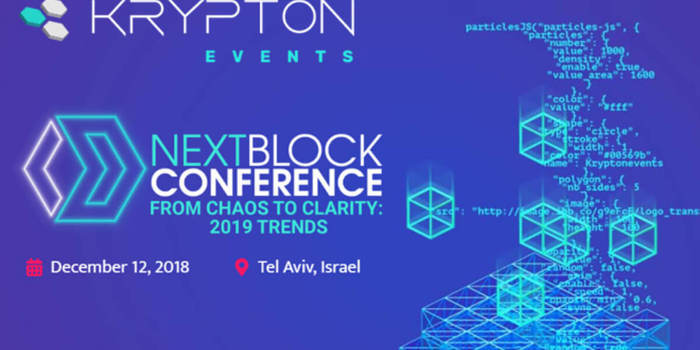 NEXT BLOCK Conference
Tel Aviv, December 12, 2018
NEXT BLOCK prides itself in bringing together the best minds, leaders, and visionaries from the crypto and blockchain space. For you, this translates into amazing networking opportunities and a chance to develop relationships that can make all the difference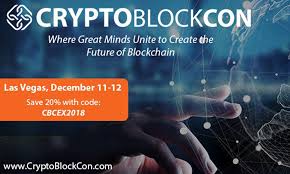 CryptoBlockCon Las Vegas
Las Vegas, December 11-12, 2018
CryptoBlockCon convenes hundreds of cryptocurrency and blockchain industry participants to discuss the future benefits & possibilities of blockchain technology & crypto assets. CryptoBlockCon's traveling events showcase companies who are using blockchain to improve industries with increased efficiency, security and transparency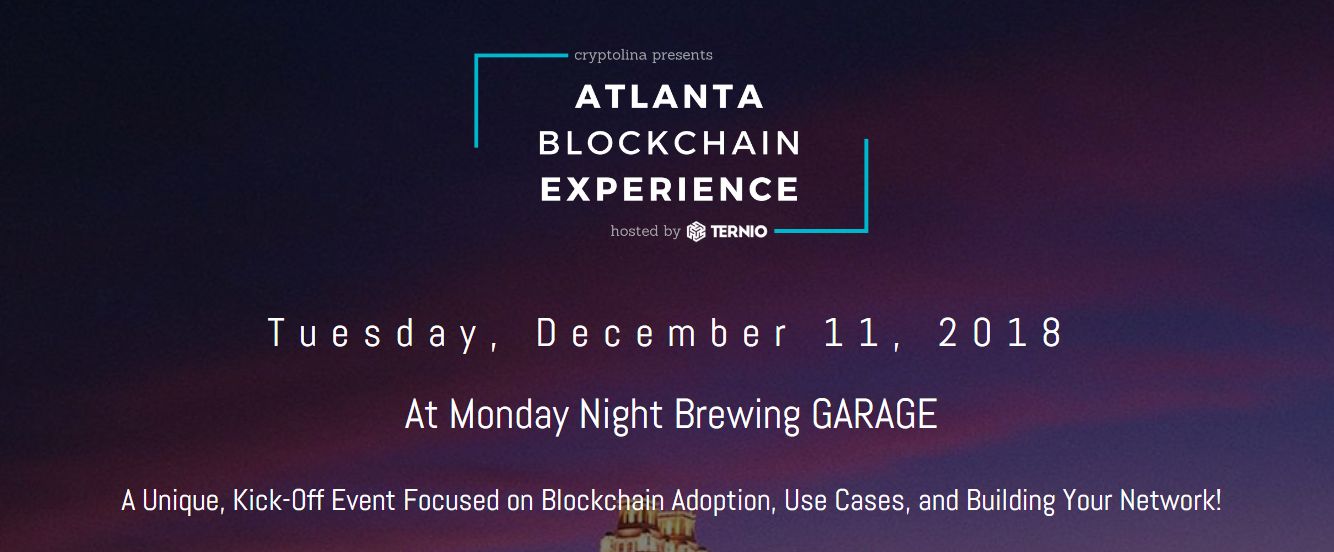 Atlanta Blockchain Experience
Atlanta, December 11, 2018
The conference will feature a full day of education, innovation, networking, and more with an amazing speaker line-up, provided lunch, an evening social event, and many other surprises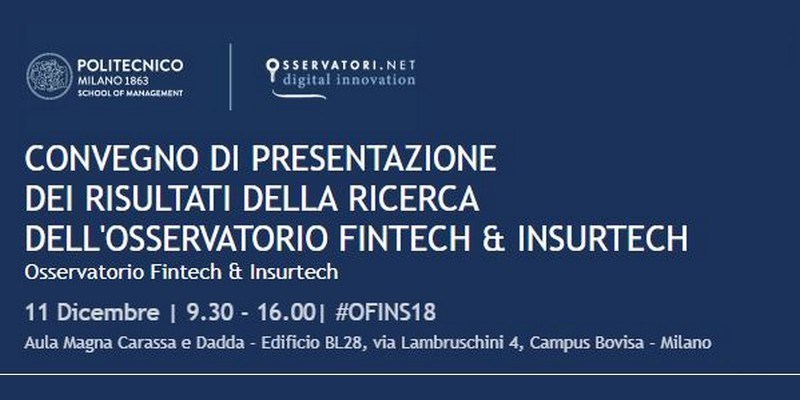 Fintech & Insurtech
Milan, December 11, 2018
Some topics of the research by the Fintech & Insurtech Observatory on digital innovation in the financial and insurance fields are: all the developments of digital innovation in banking and insurance, Open Finance Journey phenomenon, analysis of the fintech & insurtech startups and possible business models. The research also looks at the effects of the blockchain in banking and insurance, digital wealth management projects and services

Toronto CIO Executive Summit
Toronto, December 10-11, 2018
Blockchain presents an enormous opportunity for business-focused CIOs, but the depth of awareness around its potential remains fragmented at best – even at the executive level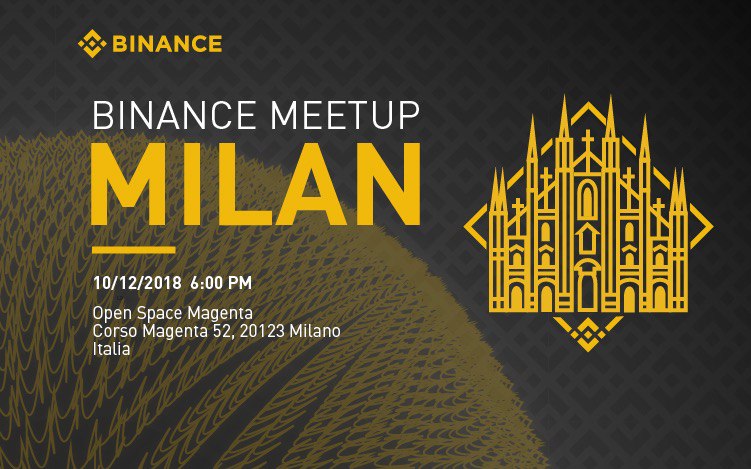 Binance Meetup Milan
Milan, December 10, 2018
Some of the topics will be: qualities of cryptocurrency exchanges; Binance and its ecosystem; Trust Wallet, Binance's official wallet; view on the Blockchain; "Traders VS Holders" – questions and answers on the subject by our "angels"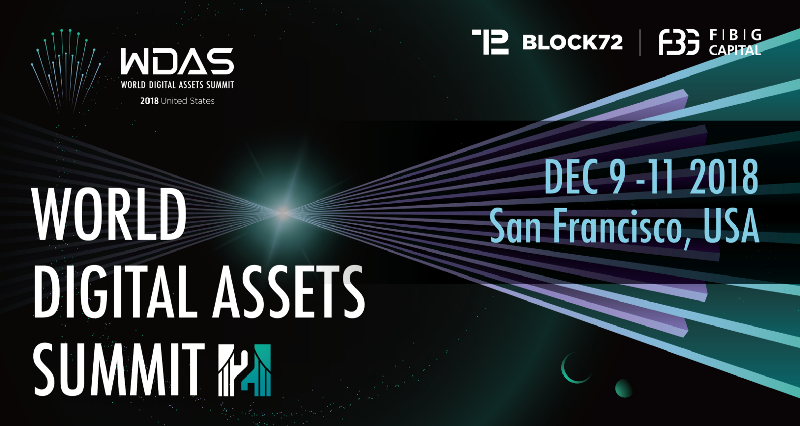 World Digital Assets Summit
San Francisco, December 9-11, 2018
World Digital Assets Summit 2 ("WDAS 2 ") San Francisco 2018 is an annual conference designed to showcase the most cutting-edge and forward-thinking trends, technology and projects within the blockchain space by bringing together thought leaders, educators, legislators and enthusiasts as well as combining the world of innovation with real-life applications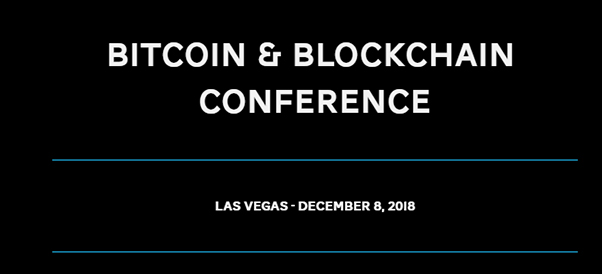 NAC3 - Bitcoin and Blockchain Conference
Las Vegas, December 8, 2018
NAC3 is the most anticipated blockchain conference on the west coast: investment workshops, network with industry legends and big announcements. Some topics: State of the (Crypto) Union, the importance of governance and bitcoin, futures and the SEC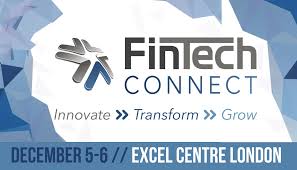 FinTech Connect Global 2018
London, December 5-6, 2018
FinTech Connect is the leading event which large teams from major banks, insurers, capital market firms and investors attend to assess and make informed buying decisions on the latest innovations that are changing the face of the sector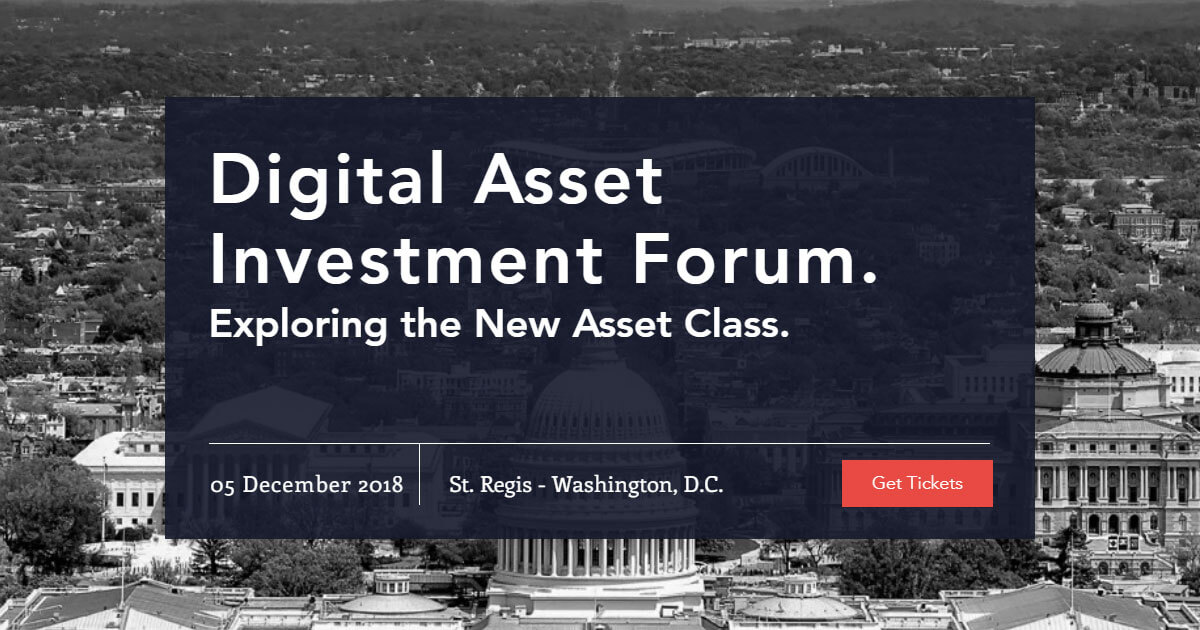 Digital Asset Investment Forum
Washington, D.C., December 5, 2018
The forum focuses on topics relevant to investors, financial professionals, and family offices, such as investment strategies, usage of financial derivatives, and impact of regulations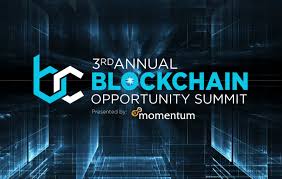 Blockchain Opportunity Summit
New York, December 4-5, 2018
The Blockchain Opportunity Summit helps major organizations transform their processes via Blockchain technology. At this event brand leaders will share their case studies and collaborative problem-solving workshops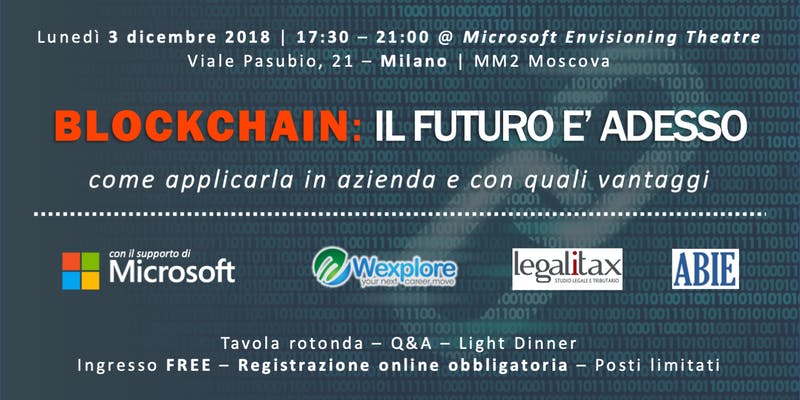 Blockchain: the future is now
Milan, December 3, 2018
How firms can apply blockchain technology? Some business men will attend the event to present their own case histories and outline winning methods and solutions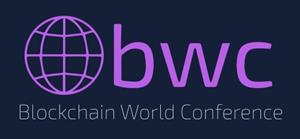 Blockchain World Conference
Hollywood (Florida), December 2-5, 2018
The BWC has sought out to solidify the Blockchain community in an immersive and engaging event experience. It is dedicated to implementing world-class networking and collaboration to help bolster the future of the global blockchain industry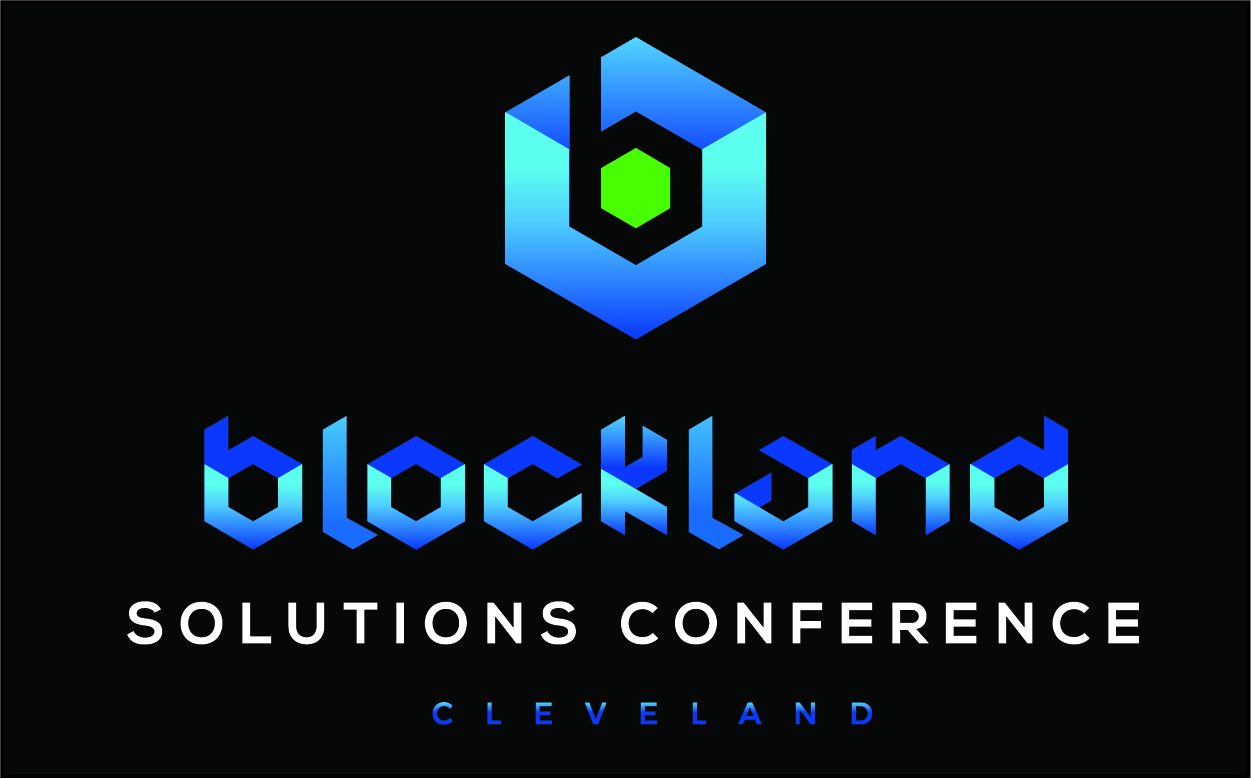 Blockland Solutions Conference
Cleveland, December 1-4, 2018
Solutions is one of the first blockchain education conferences to provide experiential learning through hands-on coding and real-world problem solving with a focus on solutions for business and government applications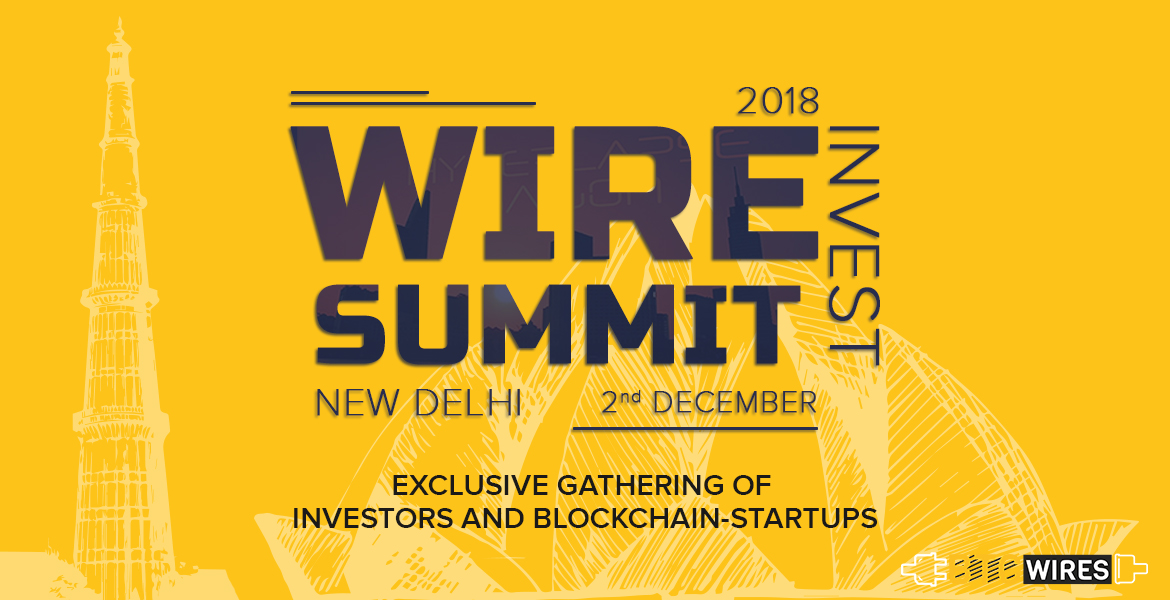 WIRESUMMIT 2018 (Investor Edition)
New Delhi, December 2, 2018
A particular process devised for participation in the event enables both startups and investors to be shortlisted before the Summit-based upon their Value proposition and Investment portfolio respectively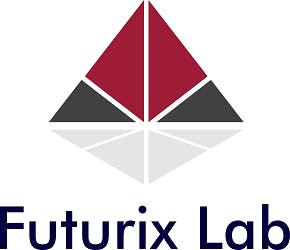 Blockchain Futurist Summit
Milan, December 1, 2018
"Blockchain Futurist Summit" aims at making it possible for futurists to challenge the market, discuss and present their ideas and projects to a crowd of over 250 very young crypto enthusiast and potential investors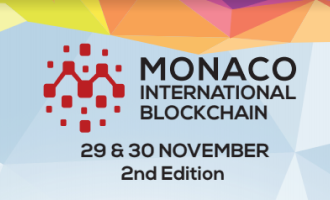 Monaco International Blockchain
Monaco, November 29-30, 2018
M.I.B. is born from a desire to connect in a privileged setting local and international actors of the Blockchain ecosystem, as well as to showcase multiple projects and initiatives related to Blockchain technologies, ICO and DLT.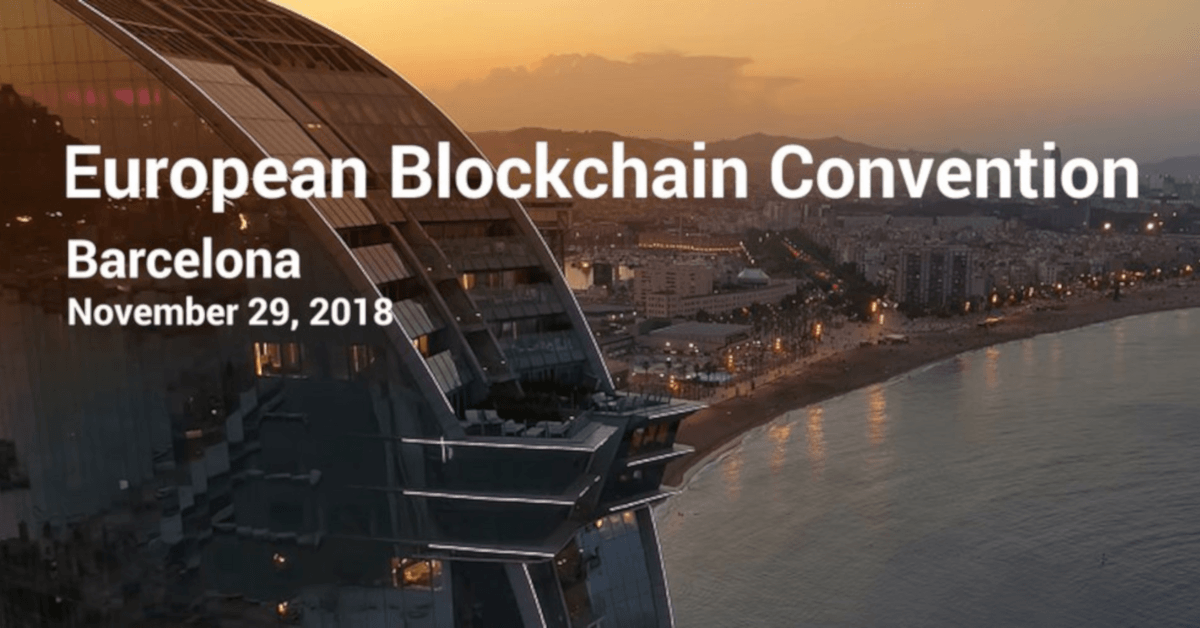 European Blockchain Convention
Barcelona, November 29, 2018
#EBlockchainConvention mission is to provide important and inspiring content in collaboration with the brightest experts from the global Blockchain scene, while also facilitating an exclusive networking environment so that all participants meet to form business relationships and seek potential partners for ventures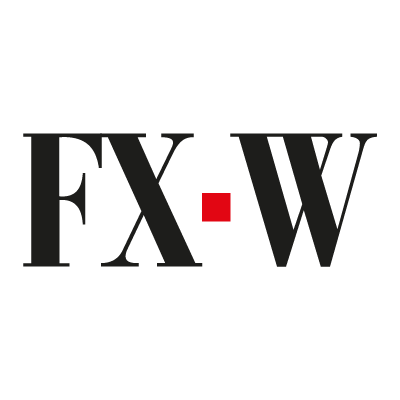 FX Week Europe
London, November 29, 2018
The FX Week Europe is organized to provide with the latest information on the global foreign exchange market and with essential coverage of how new advances in FX are changing the role of industry participants
Our weekly newsletter with a selection of the best articles. Sign-up now